Green One – The gems' garden
---
Montanari Green - Competitive quality for everyone
CERTIFIED BUILDING
After winning the challenge of Casa sul Parco, that represents our top of the line, a new challenge approaches: the realisation of a little neighbourhood composed by 3 buildings, all certified as Passive, Active, Muli-Comfort and Near-Zero Energetic buildings.
An architectonic work marked by design and cutting-edge technology, at everyone's disposal, thanks to its price performance.
The Montanari Brand leaves its mark on these buildings, without compromises about the seismic safety and the residential comfort, in order to guarantee quality to a large number of customers through works that will be certified as Passive and Active Houses. To buy an apartment into the Gems' Garden represent an investment in terms of health, safety, beauty and energetic saving, within a favourable spot in Fidenza.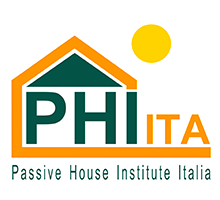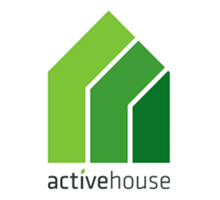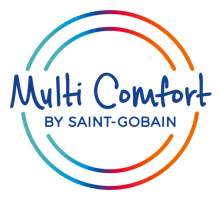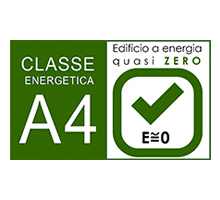 Earthquake-proof structural safety, with elevated standards
Architecture enriched bydesign, for a contemporary result
Highly performing and insulated casing, to avoid energetic dispersion
Zero emissions of polluting substances in the external environment
Zero incoming pollution, with abatement of the PM10
Zero requirement of primary energy from source fossil
Indoor air quality , thanks to the VMC system and its filters, assuring health and hygiene for the occupants
Visual comfort: the broad glass surfaces guarantee a high level of autonomy through natural light
High acoustic comfort and protection from the internal and external noises
Green habitat, designed following a modern concept of landscape
Passive House Certification
Active House Certification
A4 Certification for the Near Zero Energetic Consumption (NZEB)
Multi-Comfort Qualification