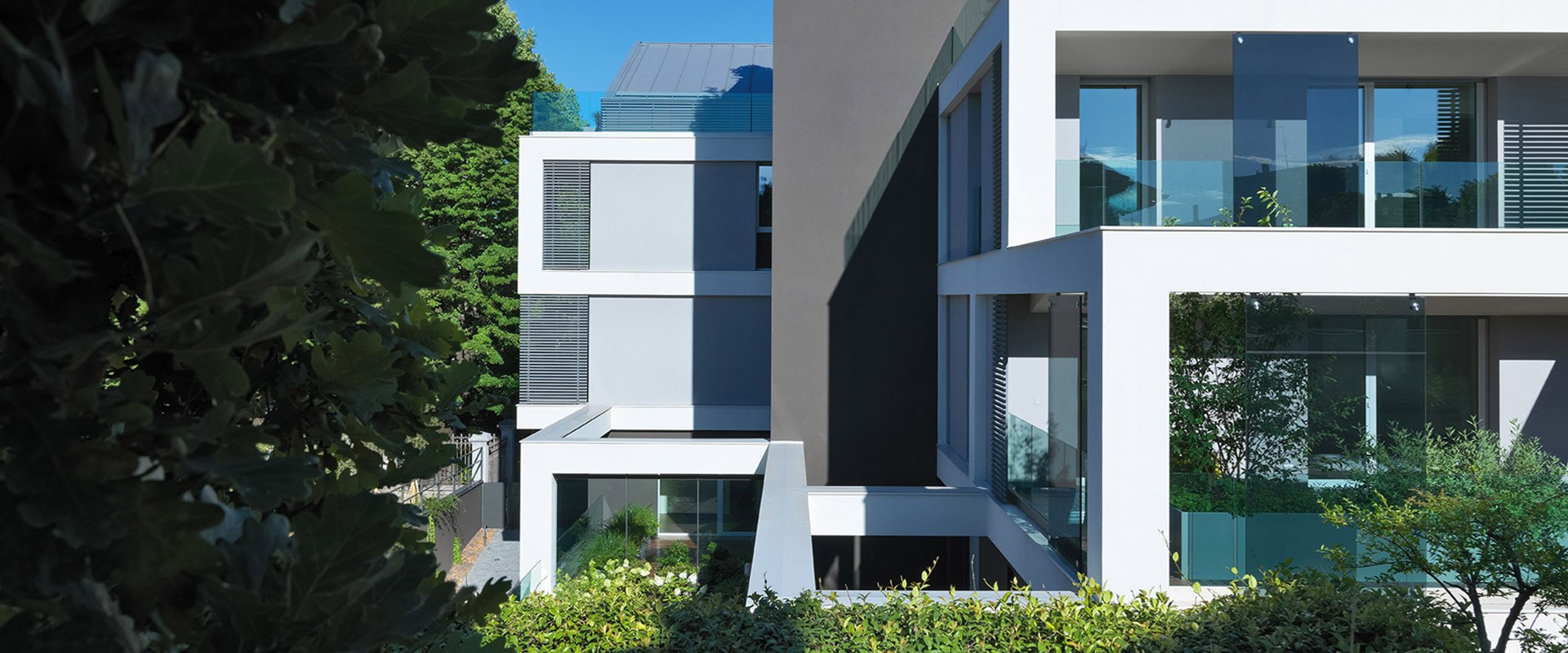 Residence Lisbona
---
Important residence at the second floor with exposure to West, North and South.
Fine living room overlooking Parco delle Rimembranze, with large glass walls opening on the west side and a wonderful external surface, which extends the residence with a wooden floor. This area is enlightened by a low-consumption lighting system.
The luminous and comfortable and eat-in kitchen can be divided from the living room by a sliding glass door and has its own access to the external balcony, where a lunch-zone can be realised.
There are 2 bedrooms, both with direct access to the spacious paved lodge overlooking Parco delle Rimembranze.
Excellent and exclusive bridal suite with walk-in closet.
The residence is made comfortable by 2 large bathrooms, one for the living room and one for the sleeping quarters; at the entry there is a storage room.
In the sleeping quarters found place wide zones for the closets.
More than a residence… the value of a villa inside a unique and exclusive palace.
An alternative version of the internal arrangement, with 3 bedrooms, a large living room and a kitchenette, can be obtained through a dedicated project.
The garages
---
The residences' garages are on the ground floor and can be reached from the common stairs, through a corridor closed by a safety door. The gateways are tilting and have a zinc-coated and enamelled plate, an air-grid, a lock and a motorised opening system. Every room has an electric plant with in view and/or covered pipes, 1 spot lighting, 1 10/16A power outlet and the set-up for charging an electric vehicle.
The vehicles' entry Is on Via Gramsci, has a motorised gate and an external paved aisle, with an automated heating cable, in order to avoid the formation of ice and melt the snow
The lighting of the aisles and of the external areas will be obtained through the installation of several spot lightings managed by a crepuscular system and the lights of the common will come from highly efficient light sources (LED and fluorescent tubes with electric supply).
Second floor Residenza Lisbona
---