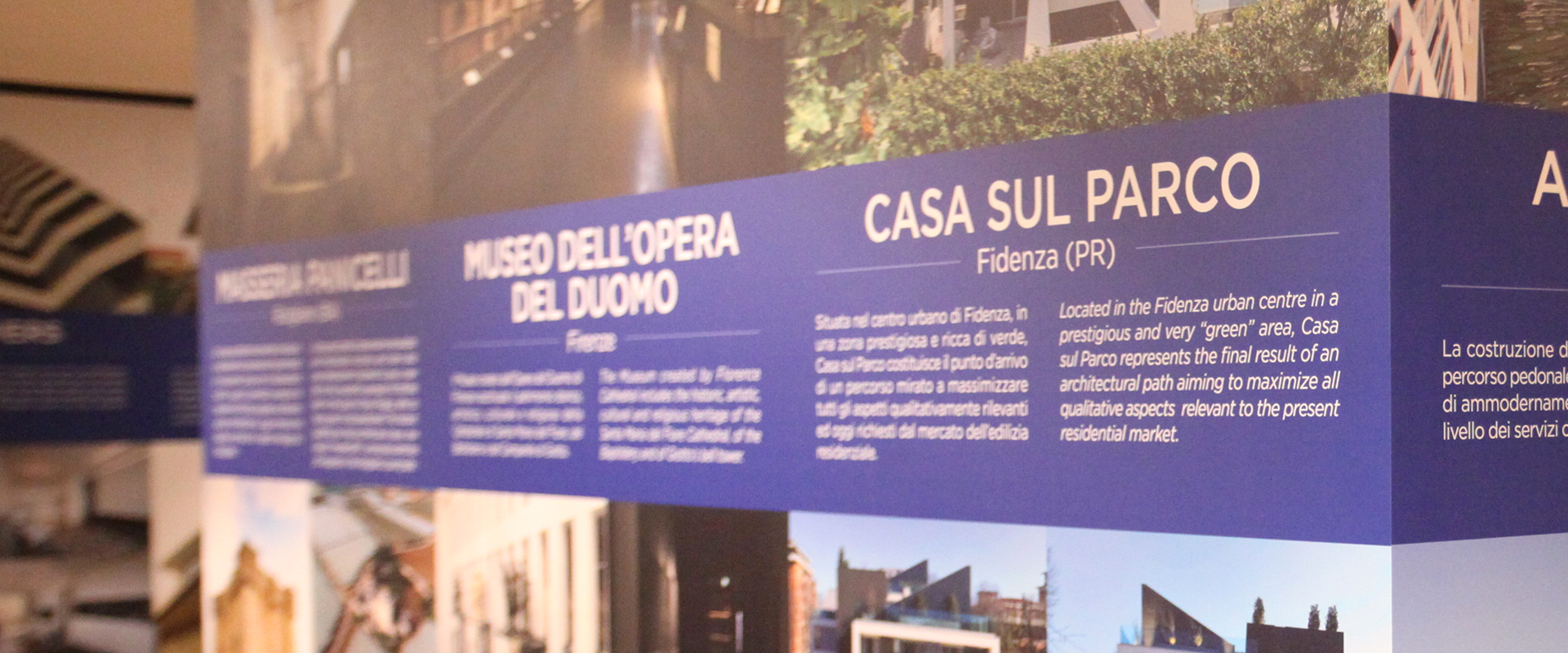 Comfort in mostra - Milano
---
"Comfort in mostra" is an important initiative promoted in Italy by the Saint-Gobain Group with the objective to divulge the application of new and constructive techniques, aiming to the maximum housing comfort in the field of the housebuilding and the contemporary architecture.

The initiative includes the publication of some of the most important Italian interventions realized with the contribution of the various brands of the Group (Saint-Gobain Glass, Gyproc, Isover and Weber) and will be distributed on-line to planners, technicians and enterprises builders. "Casa sul Parco" was amongst the selected projects.
Placed in the urban center of Fidenza, in a prestigious and rich zone of green, "Casa sul Parco" is the point of arrival of a run aimed to qualitatively maximize all the remarkable aspects required by today's market of the residential housebuilding.

"It is an important finishing line." Enrico Montanari has commented. "That it repays us of the appointment and of the determination lavished in the search of the most elevated attainable performances in housebuilding today and, in perspective, it encourages us to continue in the challenge of the maximum quality in the our constructions."

Download the presentation.