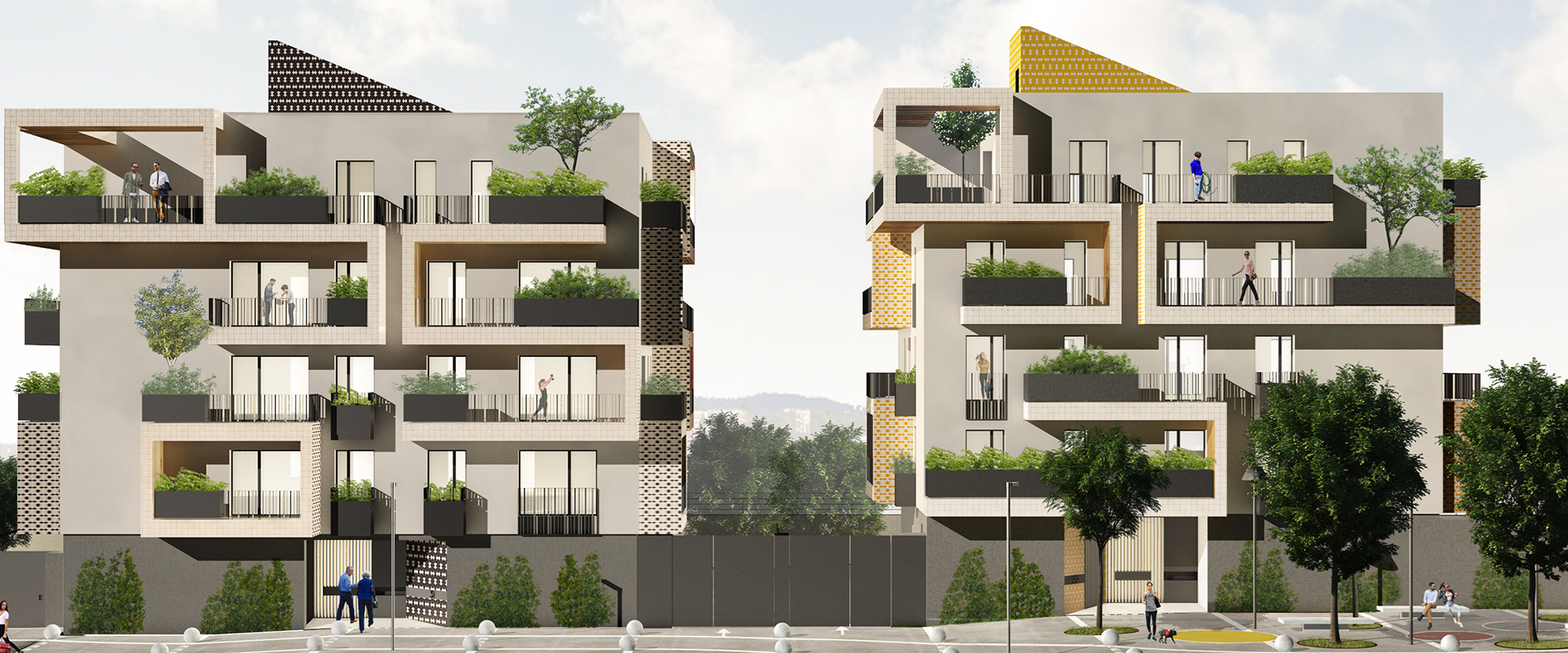 Viessmann 2013 Ideas Competition
---
The Viessmann's "Concorso di Idee" promotes every year the efficiency of the planning, meant as integration between the architectural solution and the structural choices for sustainability, with a preference for innovative solutions that concern the devices and the solutions adopted. During the fourth edition, "Casa sul Parco" has received the mention of honor for the following motivations:

"The tie of guardianship place on the property for its nearness to the park and to a zone of historical value has not prevented the planner to realize a building, that in the respect of its strong architectural identity, guarantees good performance both of wrap and of plant. The building, for itsr particular position in the historical center of the city of Fidenza, is born submitted to ties from the Superintendence for the architectural and landscape goods. A particular attention has been given by the team to the wrap, almost totally annulling the thermal bridges.

The energy for the building's needs is produced by two pomps of earth/water heat, managed in sequence and connected to a geotermic field composed by eight vertical probes. Plate heat exchangers, combined to three-ways motorised valves, allow the operation both in active cooling both in natural cooling during the summer phase.
For the heating and cooling have been used integrated radiant panels in the flooring with screed in natural anhydrite. In winter, the baths are integrated with a second terminal, constituted by a heated tower rack, and with isothermal dehumidificators during the summer.
All the environments are endowed with a third level of regulation constituted by probes of temperature and relative damp that allow, besides the personalization of the temperature, also a constant control of the dewy point in the summer phase. Every real estate unity is also endowed with an autonomous plant of mechanically checked ventilation, able to assure a constant exchange of the air, with both sensible and latent energetic recovery of the heat, the quality of the air is guaranteed by a specific filtering system, the taking of the air of renovation and expulsion always happens in coverage.

The building has a remote 10-kwps photovoltaic field, in order not to negatively affect the building's architecture.